Plant Protein is Back!
With Added Probiotics
& L-Glutamine.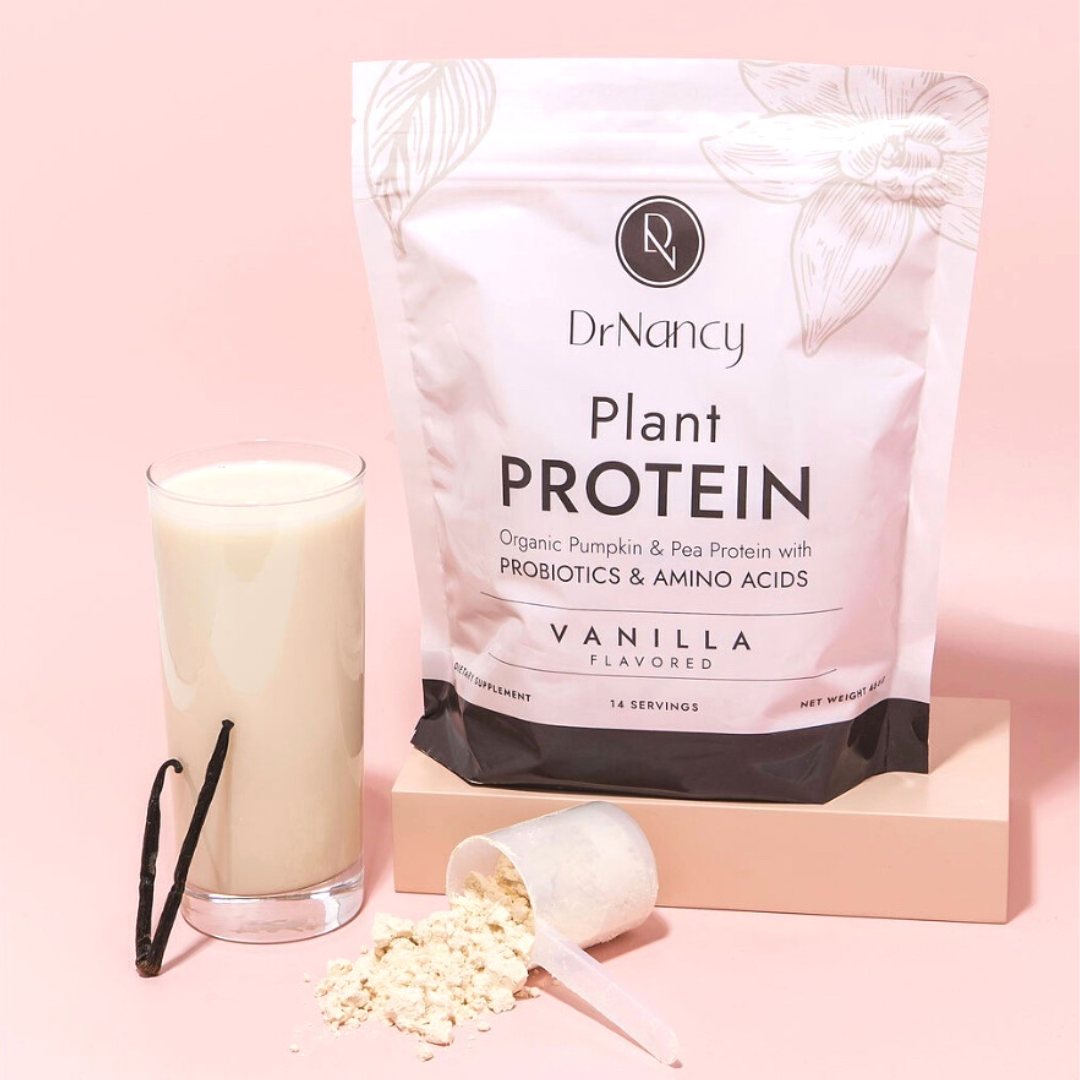 Plant Protein is Back!
All-In-One Protein With Added
Probiotics & L-Glutamine.
What Our Customers Say
Julie L.

This is like a secret weapon to anti-snacking. As soon as I'm feeling hangry, I take these & within minutes I forget I'm craving something. 

Curb & Burn
Josh P.

No more tossing and turning! I've been using this product for about 3 months, It works wonders! I sleep like a baby, & feel fantastic in the morning.

Sleep Bundle
Liz P.

I have very vivid dreams, to the point where I would sometimes feel like I hadn't really slept or was restless all night. This solved that.

Rest & Digest
Megan C.

Great Taste!!

It is so hard to find truly healthy protein shakes that actually taste good! Two thumbs up! Thanks Dr. Nancy!

Plant Protein Vanilla
Susie O.

Best Multivitamin I've taken. This multivitamin is the best I've ever taken. I'm losing weight, and my bloodwork showed the best results in years.

Metabolic Multi
Every individual is unique. As such, your results can and will vary.